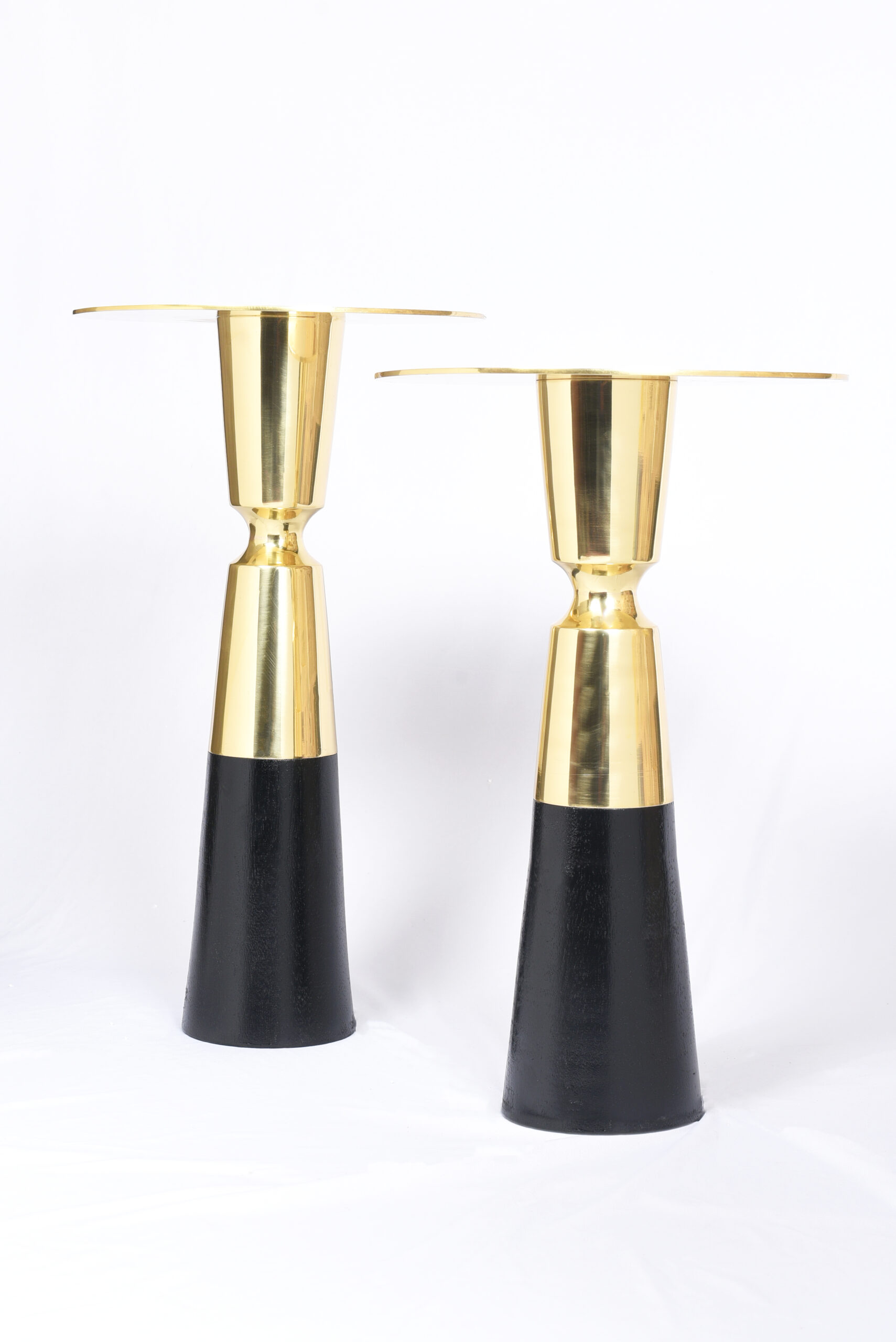 Amalgamating brass with wood in a cylindrical cone table required the expertise of both metal and wood artisans to work in sync. This piece commissioned for a client came out beautifully!
Dimension: D 12" x H 19" / D 12" x H 21"
Material: Cast Brass, Brass and Wood
Since all our pieces are handmade expect a lead time of 15-20 days to complete the order. These made to order products cannot be returned or exchanged.