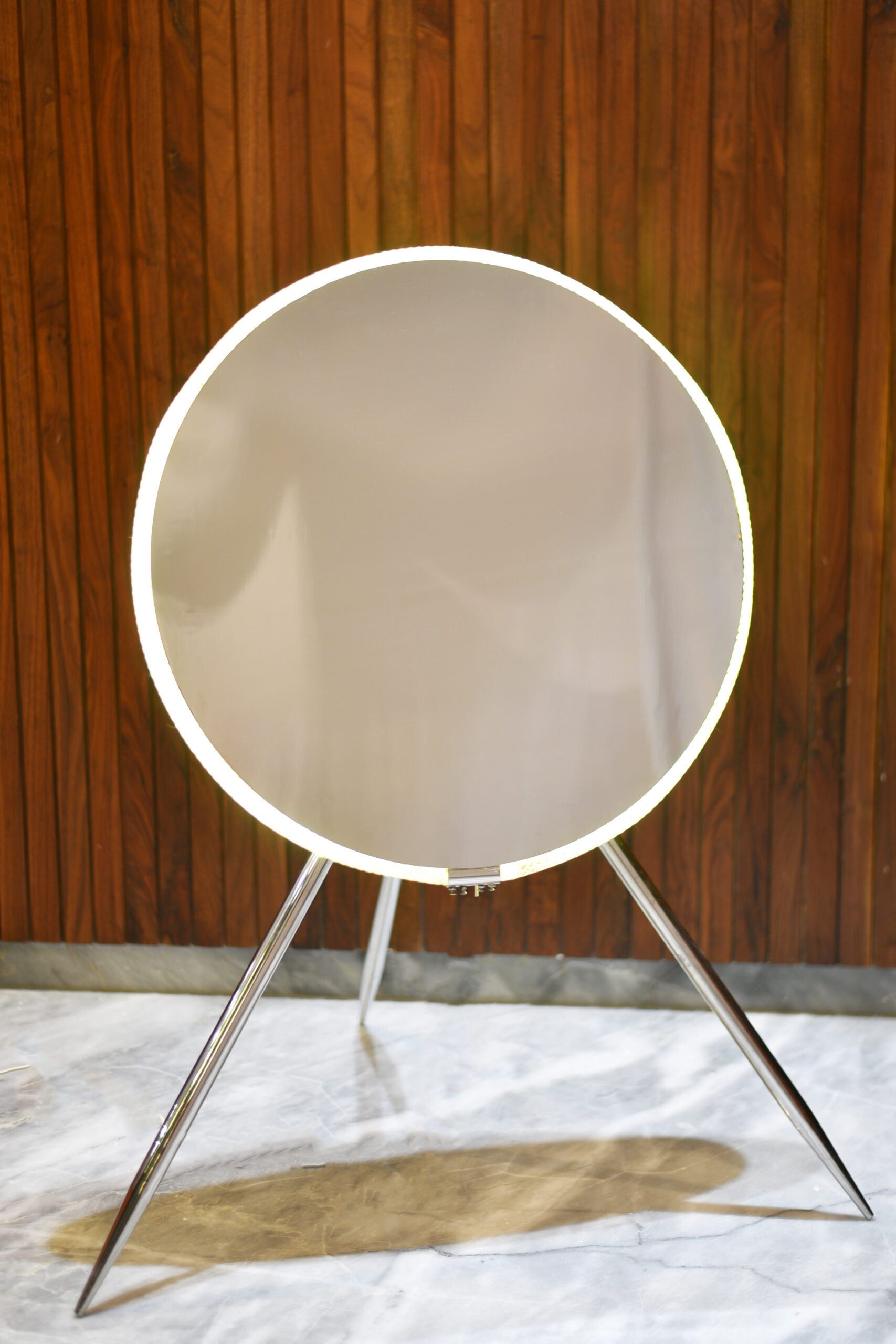 DESCRIPTION A three-legged free-standing floor lamp made in mirror-polished stainless steel can be used as a decorative item during the day and lamp at dusk. The highlight of the lamp is the design of the light rope. After numerous trials and errors, we got the finish we were looking for, which emits warm light creating a cosy ambience. The complex pattern on the light rope is handmade by interlacing threads of nylon using specialized looms. This Japanese art form is called KUMIHIMO.
Dimension: H 42" x W 32" x L 31"
Material: Stainless Steel 304, Nylon & LED
Since all our pieces are handmade expect a lead time of 15-20 days to complete the order. These made to order products cannot be returned or exchanged.