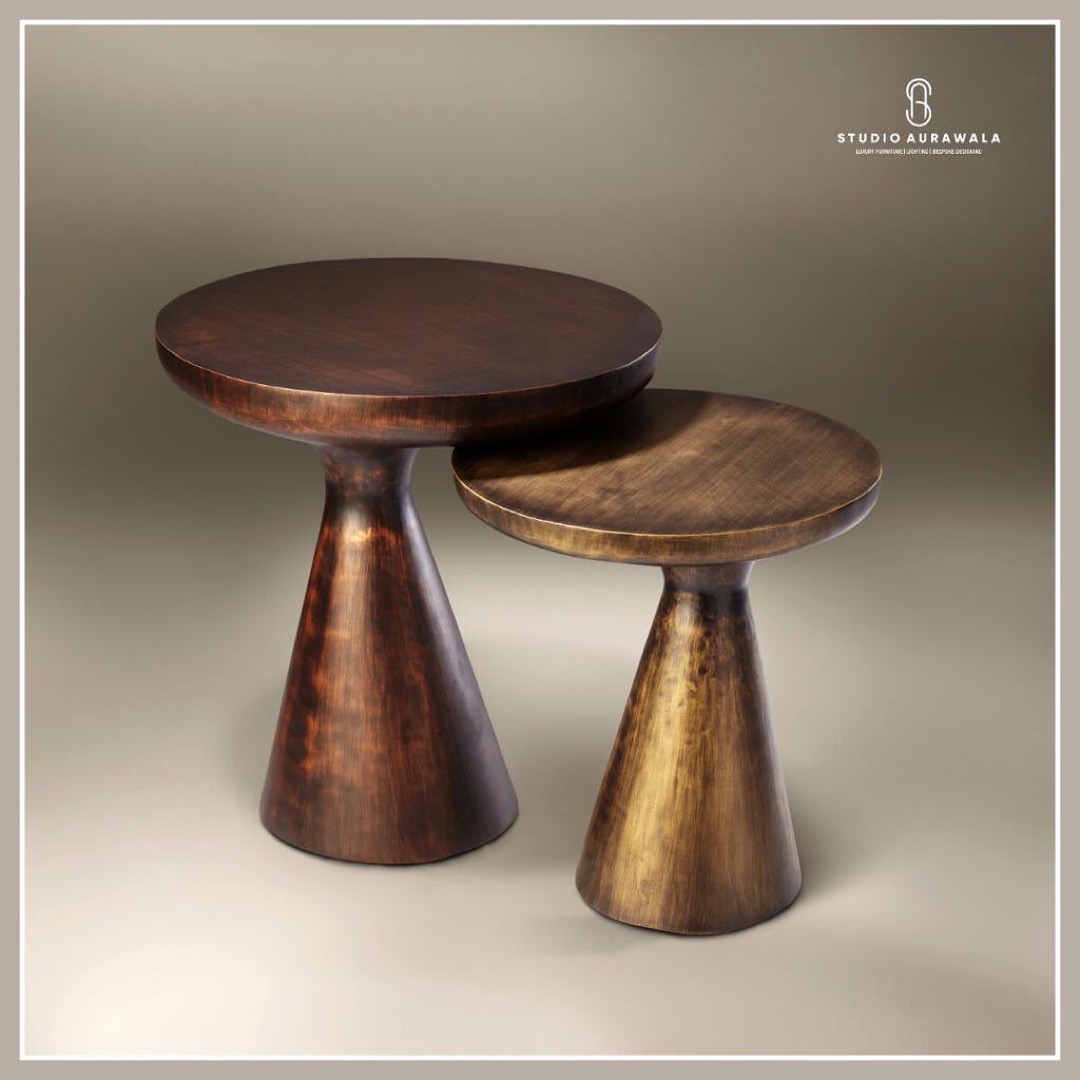 Upon a clients's request of giving a twist to ubiquitous cone table found in the market, this table was created. Entire pattern was 3d printed because normal machinery tools could not get us this shape. Made entirely out of cast aluminium and painted in brass and copper antique finish, the final outcome came out well.
Dimension: H 20" x D 18" / H 23" x D 22"
Since all our pieces are handmade expect a lead time of 15-20 days to complete the order. These made to order products cannot be returned or exchanged.