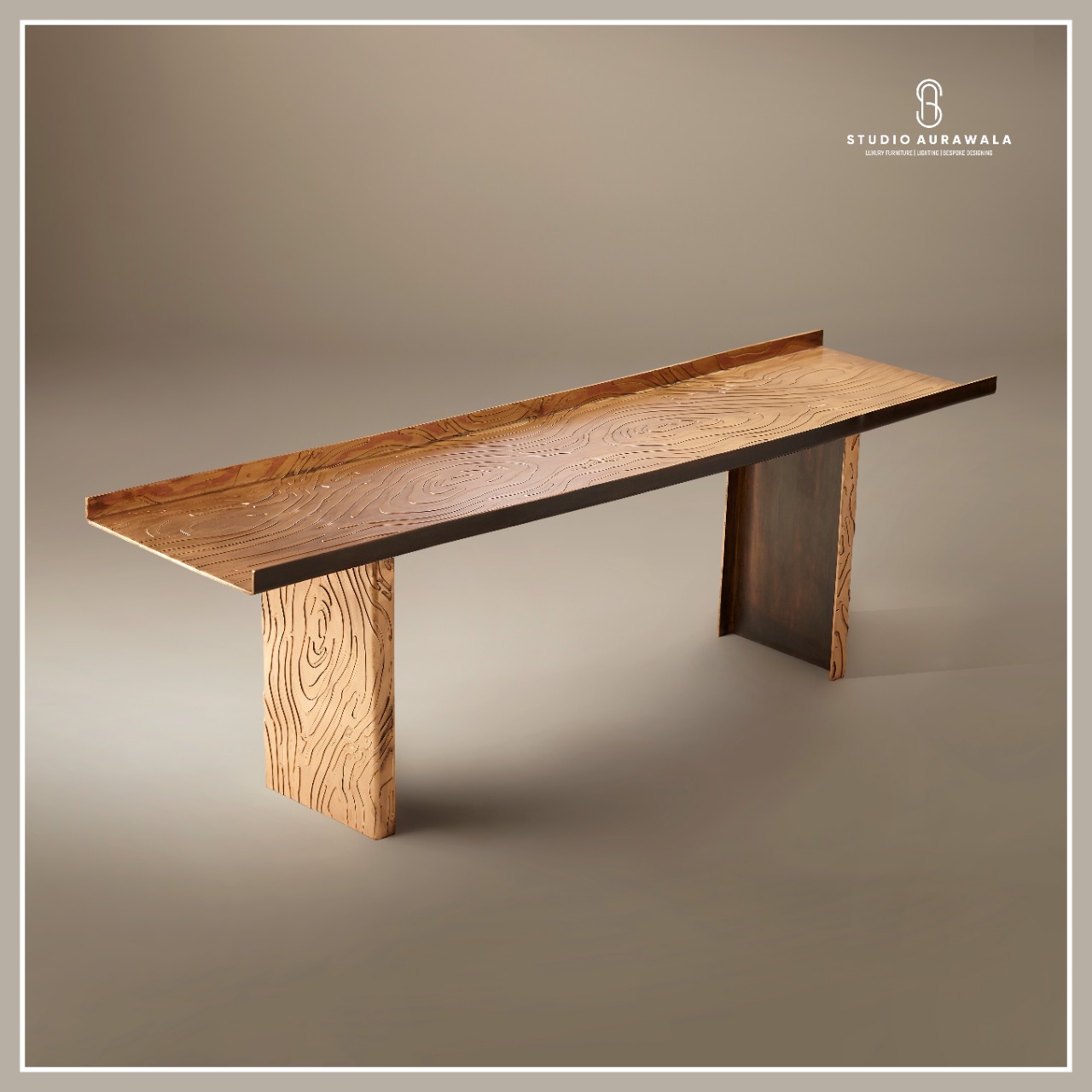 Seeking to replicate the orange hues of the setting sun, this table was born. Keeping a minimal design, the striking characteristics of the table are the warmth of the different shades of copper hues and the engraved patterns. The table can be used in different ways, igniting the users imagination.
Dimension: H 15" x L 4' x W 12"
Since all our pieces are handmade expect a lead time of 15-20 days to complete the order. These made to order products cannot be returned or exchanged.