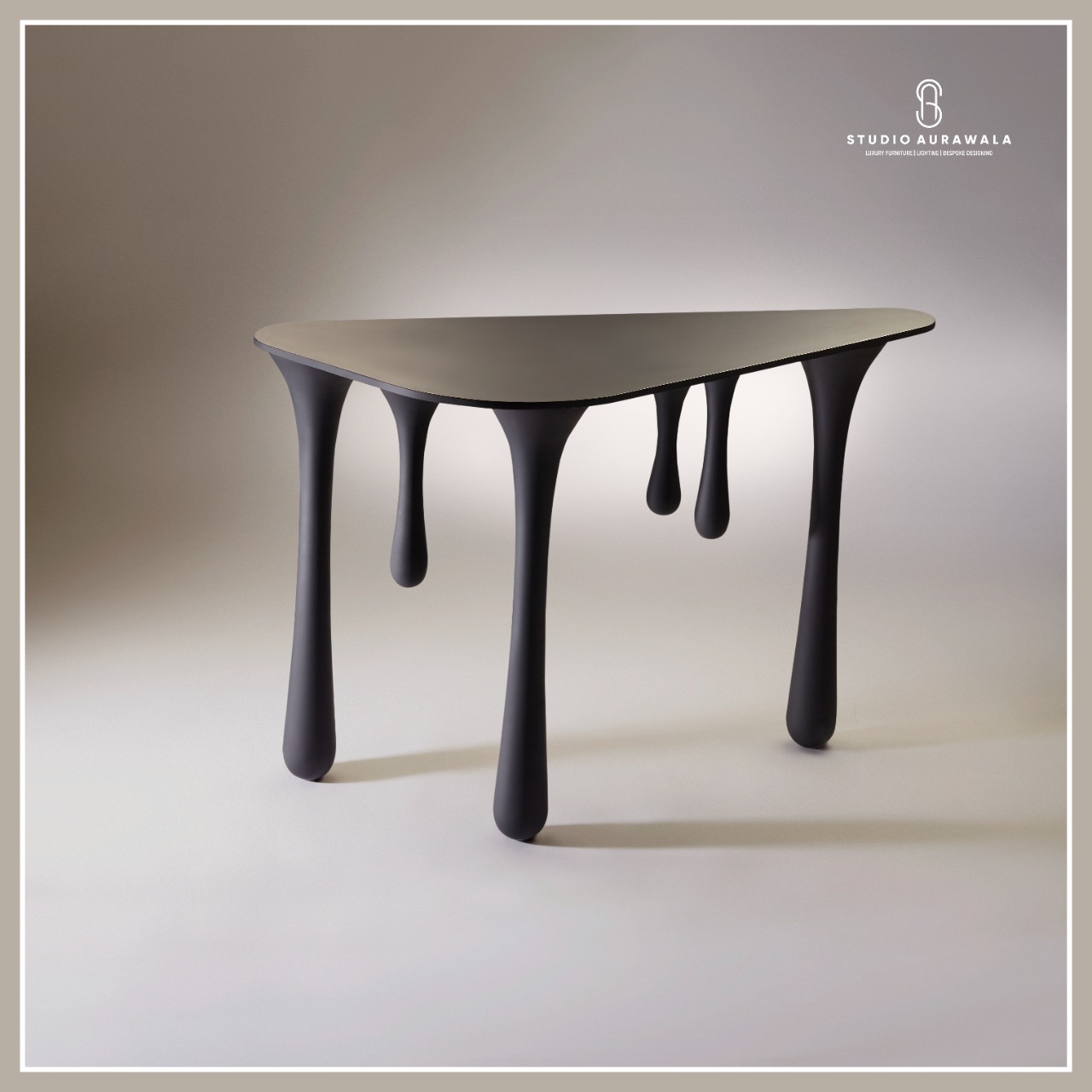 When the droplets from the rain get large and heavy, the gravity pulls it down forming different shapes. This console imitates those shapes. It is made out of solid aluminium using sand casting process and finished in black matte colour.
Dimension: H 31" X L 47" X W 20"
Since all our pieces are handmade expect a lead time of 15-20 days to complete the order. These made to order products cannot be returned or exchanged.