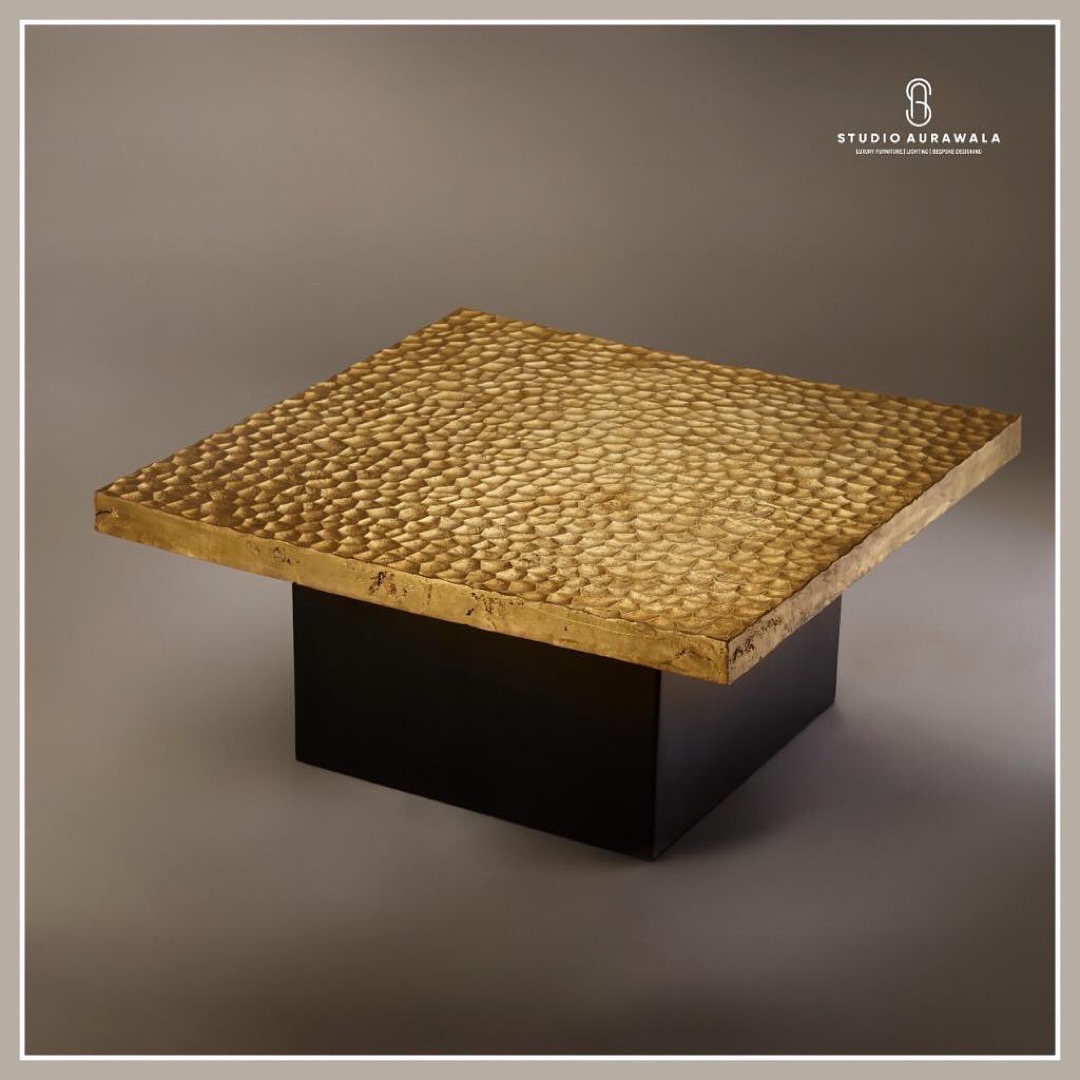 The table top is reminiscence of craters found on moon, signifying resilience despite years of bombardment by meteorites. Casting the top was done in a single piece as the output when done in pieces wasn't satisfactory. Casting a 120 kg piece in brass was a mammoth task because to make liquid brass flow through a 3 foot by 3 foot area is difficult as it cools very quickly. To contrast the top, black matte coloured mild steel base is used.
Dimension: H 18" x L 3'6"x W 36"
Material: Cast Brass and Mild Steel
Since all our pieces are handmade expect a lead time of 15-20 days to complete the order. These made to order products cannot be returned or exchanged.